Providing transparency, ensuring credible information, and keeping you and your data safe on Twitter.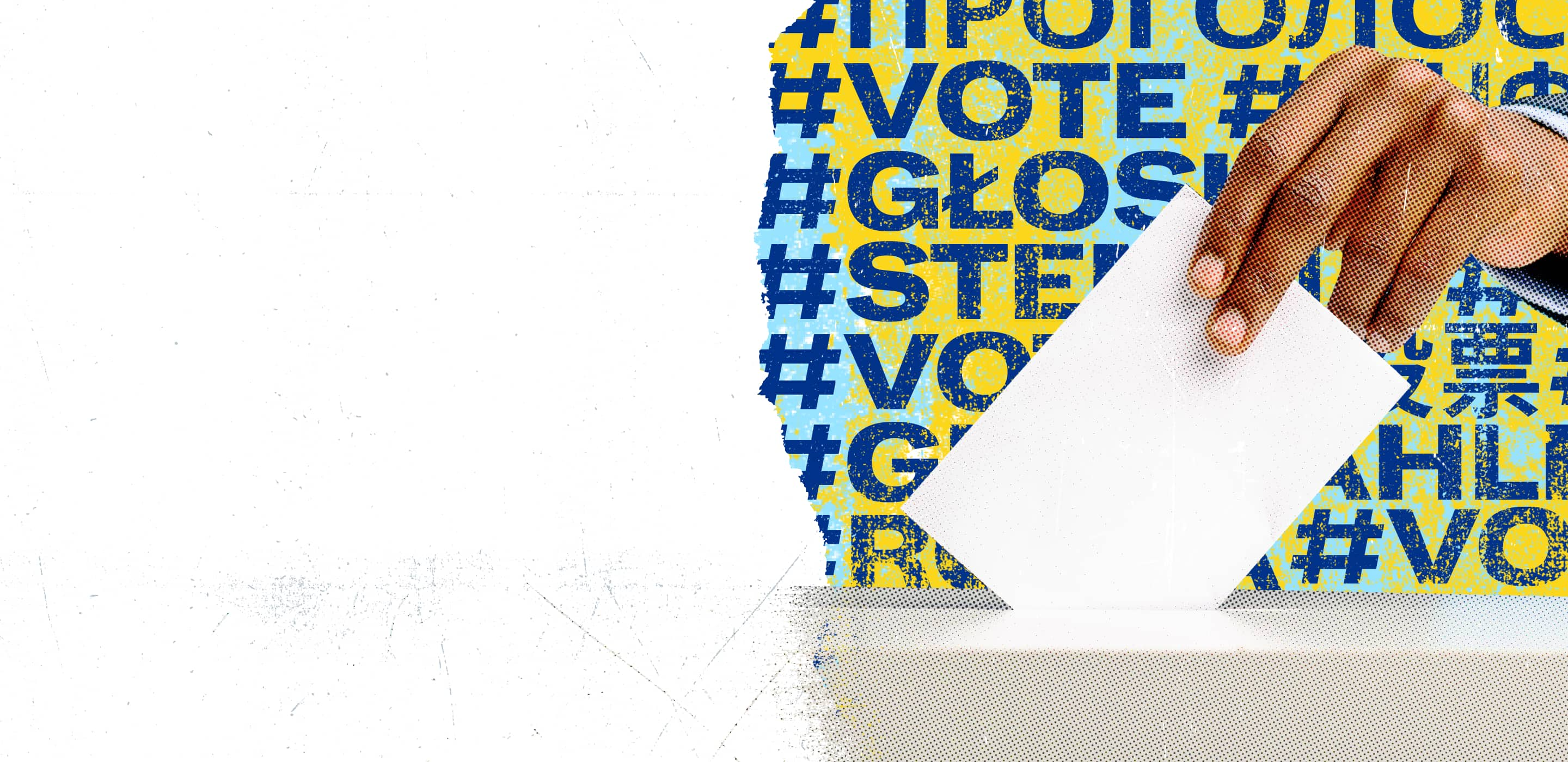 We want you to have peace of mind when you come to Twitter.
The mission of our civic integrity work is to protect political and civic conversation on Twitter.
We're working actively to protect the health of conversations on our platform through our policies, products, and partnerships. Our work is centered around ensuring that the information you see on Twitter is credible, keeping you and your data safe, and providing transparency along the way.
Ensuring credible information
Our goal is to foster free expression globally, and we want to ensure that conversations are based on reliable information and healthy discourse.
Political advertising
In 2019, Twitter began globally prohibiting the promotion of political content. We don't allow ads of any type by candidates, political parties, or elected or appointed government officials. We made this decision based on our belief that political message reach should be earned, not bought.
You can find more on these policies on our political content policy page, as well as our political content FAQs page.
Government, state-affiliated media, and candidate labels
Twitter provides an unmatched way to connect with — and directly speak to — public officials and representatives. To protect that discourse, below is an overview of the accounts we label:
Accounts of key government officials, including foreign ministers, institutional entities, ambassadors, official spokespeople, and key diplomatic leaders
Accounts belonging to state-affiliated media entities, their editors-in-chief, and/or their senior staff
Accounts belonging to specified candidates
At this time, our focus is on senior officials and entities who are the official voice of the state abroad.
Civic integrity policy
When we find Tweets containing misleading information about a civic process, we may place a label on the Tweet. This label will allow you to find related information from credible sources, such as election officials. In certain cases, we may require you to remove the Tweet or temporarily lock you out of your account.
Prompts when interacting with a misleading Tweet
Labeled Tweets in violation of our misleading information policies trigger a prompt. These prompts add an additional check for misleading Tweets so that people can better decide whether or not to amplify those Tweets with their followers.
News article prompts
We've also begun prompting people on Twitter when they attempt to Retweet an article they haven't actually opened and read. Our prompts remind people to read it before they Retweet it.
Trusted information
We look to trusted experts who can provide relevant, authoritative information to the market so that we can find and connect you with the most up-to-date content. It's important for us to curate and elevate the voices of trusted experts so you can trust that you'll get accurate information on the subject from a verified professional when you come to Twitter.
We consider a trusted expert someone who has established a track record of reliably sharing accurate information on the subject and/or has a verified professional connection to an authoritative source.
Keeping you and your data safe
We're always looking for ways to strengthen Twitter against attempted manipulation, malicious automated accounts, and spam, as well as other activities that violate our Terms of Service.
Account security
Our team works hard to improve how we protect and secure the accounts of government officials, candidates for office, journalists, and other people on Twitter integral to elections globally.
We've implemented enhanced account protections, created resources for high-priority accounts, and provided recommendations for enhanced account security.
We aim to be open and transparent about the steps we take and actively incorporate your feedback into our practices.
Information operations
Transparency and openness are deep-seated values at the heart of Twitter. In line with our strong values of transparency, we've made an archive of our state-backed operations available to everyone. We want to empower academic and public understanding of information operations around the world, so we've released all the accounts and related content that we've found on our service since 2016, and we continue to release new data as we detect new activities.
To access our datasets, visit the Twitter Transparency Report.
Historical reports and analysis
Elections and civic engagement partnerships are critical for tracking and promoting democratic conversation and engagement through Twitter.
We work alongside political parties, researchers, experts, and election commissions and regulators around the world. We also stay in touch with national parties and state election officials to be sure they know how to report suspicious activity, abuse, and rule violations to us. Key election stakeholders also have channels to escalate any issues or concerns directly. Finally, we include prompts to people to provide information about voter registration so they can stay up to date.
We're proud to be working with a wide range of organizations to help achieve this goal, including the Trust and Safety Council, a global group of independent expert organizations. See our Trust and Safety Council partners.